The Practice Rx Locker is a place where coaches and instructors can create 'Practice Plans' that a player can do multiple times. When your player is ready to practice they can view what is in their locker by accessing the Practice Rx section in the app or on Birdiefire.com.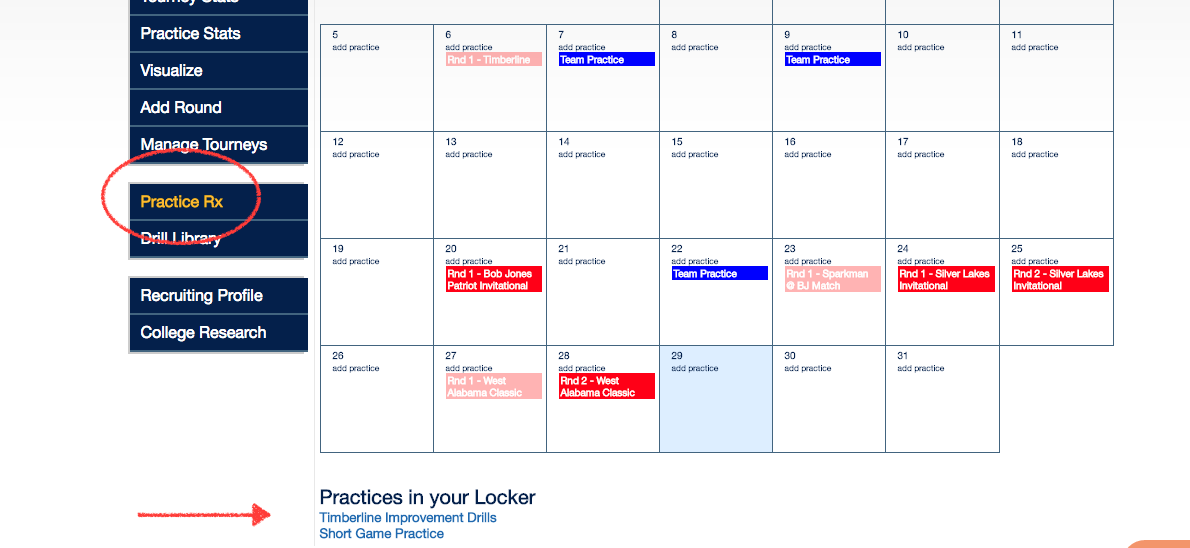 Once a practice is placed in a player's Practice Locker they can complete that practice an unlimited amount of times. The coach or instructor can also remove that practice from their locker at anytime as well as add new practices.
When you remove the practice from the player's locker this does not affect the practices they have completed or are in the middle of completing.